Here is a story by Laura DiMeo and her experience fostering cats:
I've fostered 2 cats recently and re-homed them in wonderful homes. Here's the short stories:. I've included their ACC photos, and their current photos. This is the first of 2 stories:
Jump came to me via Ready for Rescue. He had been at the BACC, developed a URI, and needed out. I liked the spunk I saw in his picture and agreed to foster. When he first got here he wasn't feeling well and holed up in a small room for a week while getting over his cold and all the shots. But once he was feeling better, his appetite went through the roof, he played eagerly with my resident cats, and got to know every toy in the toy box. He was a cat with an outstanding temperament, very social, and a joy to be around.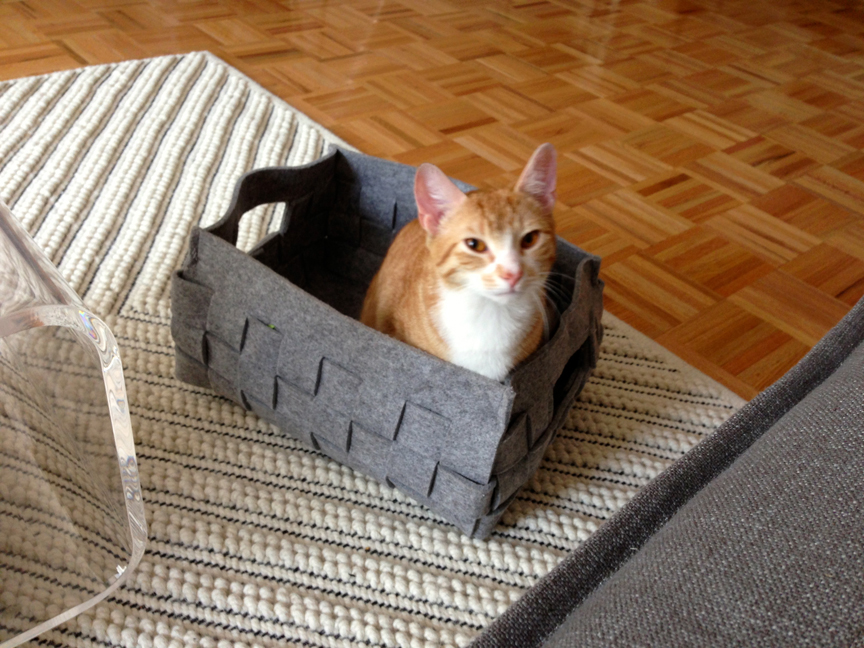 As no effort was being made to find him a home outside of a listing on pet finder (last I saw there were 411 young male orange cats that were listed in my zip code search), I posted an ad for him on a local listserv I belong to, and through that came Marissa, a young lawyer and the person to give him his forever home. She visited him a few times at the apartment, fell in love, and brought him home to Battery Park City where he now lives. I visited him there a few weeks later and he was happy as a lark. He had several baskets full of toys and a lovely home to play in. His mom is now looking to find him a sibling - for which we (the fosters) are so happy!
Years ago I found, socialized, and adopted a stray cat we named Tommy. He died a few years ago, but when saw his listing on the euthanasia list I found Bobby and did a double-take. He looked just like Tommy from the face to the posture. I knew I had to help him. He was a stray, semi-feral, and had been trapped in Queens by someone who has been trapping cats and bring them to the ACC for the past 10 years. I showed his photo to my brother who had an interest in adopting him, but we needed to discern his temperament. So I went to work trying to bring him home to foster.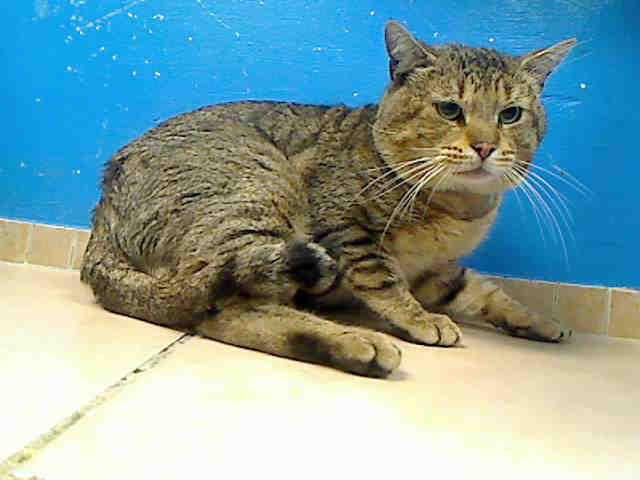 Luckily, he was not put down that morning but was pulled by Feline Rescue of Staten Island. He was listed as DH (do not handle) because BACC found him aggressive, and could only be pulled by a rescue group. I then went through the process of checking him out with the rescue, making sure he was social enough to come into a home with other cats and kids. Several weeks went by, he chilled out, and since all looked good, he was delivered to me. From the first day I could tell he wasn't feral. But he had clearly been on the street a while as his paws were chapped and he had been in a fight. He was nervous at first, checking out every room, and looking out every window to determine where he was. Once he realized he was safe and in a home, he became a total mush and loved to cuddle on my child's bed for story time. He even let her put him to bed with a doll pillow, covered by a little blanket. It was clear he was going to do anything to belong. Bobby was an alpha male, and my 2 cats resented his coming into the fold, but he sensed that and immediately backed off. He was a gentle giant, and extremely well-mannered. Despite being provoked, he never lifted a paw to anyone.
All of this was being relayed to my brother, who kept up to speed via photos and Skype. Two weeks later, he came and packed Bobby up in a nice comfortable SUV, complete with a grandmother in the back seat to keep him company, and took him to his home near the beach in NH. It was probably the largest home Bobby had ever seen, and already had 3 cats. It's still an acclimation process, but everyone is getting along well, and Bobby (now Oliver), enjoys becoming part of a family again. We will never know how long he was on the street, or how he got there, but he's finally home.